You're Invited To Our A Be A Friend Tea Party
25th February 2015

Did you know that over five million older people are affected by loneliness and this is on the rise?
We meet elderly and disabled people on a daily basis and understand how wide spread loneliness is and what an awful effect it can have on people's lives. As a result we want to help Friends of the Elderly on their campaign to combat the issue. In partnership with StairliftRecycling.co.uk and Keighley Cougar's Rugby Club we're hosting a Be A Friend tea party on Wednesday 25 March from 2pm in our lovely new showroom.
Everyone is invited to come along and enjoy the entertainment, free refreshments, cakes and scones – please feel free to bring along your own baking to share with the group. Whether by yourself, with a friend or family member, the tea party is a chance to get out of the house, meet like-minded people, catch up with friends and chat the afternoon away at your leisure.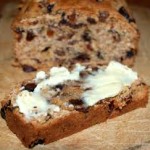 We're also looking for volunteers to Be A Friend for the afternoon and to help out with the event. Contact 0808 178 8487 or email headoffice@a1stairlifts.co.uk for more information.
10% of any sales made on the day will go to Friends of the Elderly charity.
Our showroom is based on 56 South Street, Keighley, West Yorkshire, BD21 1DD.