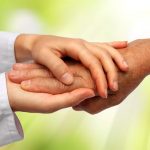 A Snap Election And Social Care
5th June 2017
So in April, PM Theresa May called a snap general election which takes place on June 8, 2017. With Conservatives in favour, it seemed certain they would remain in power. That was until Labour's campaign under Jeremy Corbyn caught momentum and, as it stood, on Saturday 3 June, Conservative was at 43% and labour at 37%. However, there is a lot of disagreement on polls with some even suggesting that  Labour has gone ahead.
So what does this mean for the elderly?
One of the reasons Corbyn has closed the gap is thanks to his campaign to create a government 'for the many, not the few'. He has campaigned hard to save and improve the NHS, social care and disability care. This is a U-turn on what the conservatives are proposing and what they've already set in motion. I.e cuts to allowances, major NHS cuts and privatising the NHS. The Tories have also said they will be reducing the winter fuel payments for many elderly people.
Labour's manifesto commits to a lifetime of contributions to care costs, however, it doesn't go into detail on how this will yet be costed. The Conservatives will introduce, for the first time ever, a consideration into the value of someone's home when means-testing for support in the home. Although people will be able to remain in their home, they will be forced to release equity or defer payment until after their death where payments will be made through the sale of their home.
So the results on Thursday could go either way and it's crucial you vote and have your say. What's your opinion on the election so far?